The Practitioner Course Level One
This three-day course is designed to give you the essential skills you will need in order to become a Soul Midwife or companion to the dying.
Some students on this course are already working as carers, therapists, nurses, doctors or priests and celebrants and are seeking to extend their existing skills. However, anyone who feels called to do this work will be accepted with no prior experience, as long as their motives for the work are compassion, integrity and devotion.
Great care is taken to create a supportive and nurturing experience for students.
Entry to this course requires either attendance at one of our Introductory Days, or by completing the Distance Module of our online training programme.
If you have attended a TLC Day and would like to attend Level One, you will need to complete an online Access Module. Please see our Distance Learning page..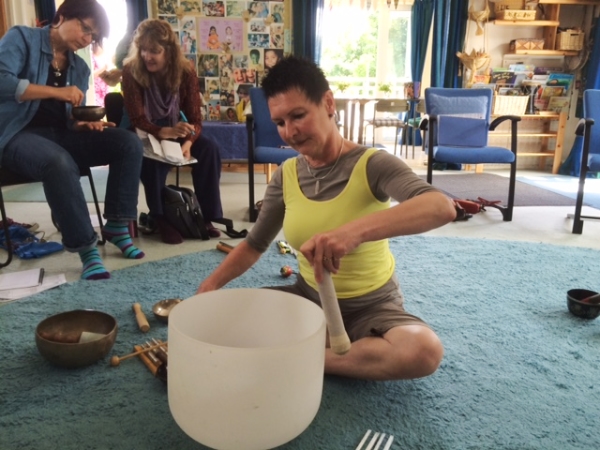 Subjects covered include:
This is a certificated course leading to registration and eligibility for insurance (at the discretion of the insurance company) and membership of the Soul Midwives' forum for support, Mentoring, Continuing Professional Development courses and Study Days.
Following this course, students are required to complete their Case Studies under the supervision of their regional Mentor.
If you are keen to start training as soon as you can, please check out our Distance Learning programme, which you can begin at any time.
Level One Practitioner Courses are run throughout the year at the Soul Midwives School in Dorset. And whilst it's not possible to run courses at the School just now this course is still available via Distance Learning. Click on Contact Us below to check the details.
January 31st to February 2nd 2020
March 27th to March 29th 2020 – postponed
June 5th to June 7th 2020 – postponed
July 24th to July 26th 2020 – awaiting developments
September 25th to September 27th 2020 – awaiting developments
November 6th to November 8th 2020 – awaiting developments Praise for the Level One Course
Caroline Tyler
Soul Midwife
"This course was simply an incredible, inspiring, heart-led three days. If you wanted to pursue it yourself then I wholeheartedly recommend Felicity Warner to you. She is THE Soul Midwife and three days spent with her will fill your very soul with love."