This is a very popular introductory workshop which covers the role and scope of Soul Midwifery. It is an exciting and inspiring course, exploring the dying process, Soul Midwifery concepts, and techniques to assist the dying.
It's a great "taster" session and a good way of finding out if Soul Midwifery is for you.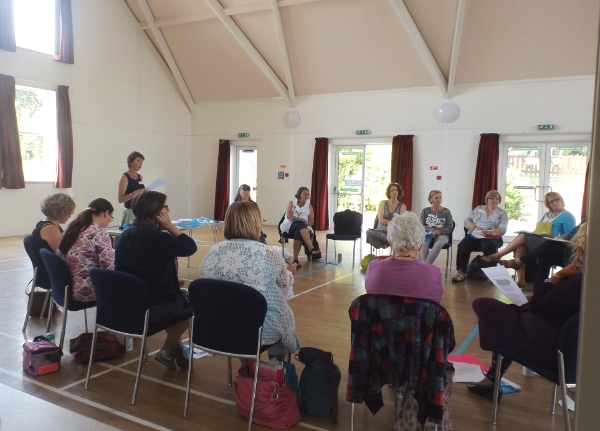 Important Notice about how to begin your Soul Midwifery training:
The Introduction to Soul Midwifery is ideal if you are brand new to Soul Midwifery and is a pre-requisite to moving on to the Level One course.
If you have completed one of our TLC days then the Access course is what you need to progress to Level One.
There are two ways to learn. At home with our Distance Learning programme or at home via Zoom using our StudyLIVE with Felicity Warner courses. Pick the option that works best for you.
Introductory Course via Distance Learning
Learn Anytime – Study at Home
Introductory Course – StudyLIVE with Felicity Warner
November 14th 2020
StudyLIVE (Zoom)
Access Module via Distance Learning (post TLC Course only)
Learn Anytime – Study at Home
Introductory Course Face to Face in Person Teaching in Birmingham, Midlands
September 12th 2020 – awaiting developments
Introductory Course Face to Face in Person Teaching in Leatherhead, Surrey
November 14th 2020 – awaiting developments "Your journey will be incredible, hard at times, but always with a sense of the miraculous. In opening up your heart to the care of the dying, you will be making a powerful change not only to your life, but to those whom you care for."
"I have worked in End of Life care for over ten years and have always been passionate about meeting the needs of those who are dying, in the most appropriate way. I heard about Soul Midwives and decided to take the plunge and register for the Distance Learning course as I could not attend a training in person. I have not looked back! It's been amazing, the material is outstanding and the activities really make you think about how you care for others. I have learnt so much and been so blessed by the experience. If you are thinking about it I would encourage you to just do it. You won't regret it."
Jess
Doctor based in Australia
"This course, enlightened, inspired and enriched my understanding of life as well as death…"
Laura
Reflexologist based in the USA
"I couldn't put it down... just wanted to learn more and more."
Nick
Priest based in New Zealand
"Please add extra courses… This is the most vital learning that I have ever done, thank you."
"Thank you for a wonderful day, so interesting, so illuminating, and for all the trail blazing work you have done as you followed the call to work with the dying."
"I am so glad to have been able to attend your "Introductory Day" on Saturday. Thank you for your warm welcome and wonderful teaching."
"Thank you so much for the workshop yesterday, I really enjoyed it, you were so genuine in your delivery, and I admire all the work you do."
"Many, many thanks for the amazing Intro Day yesterday. It was so informative and inspiring."