This is a very popular one-day introductory workshop which covers the role and scope of Soul Midwifery.
It is an exciting and inspiring day, exploring the dying process, Soul Midwifery concepts, and techniques to assist the dying.
This course is a great "taster" session and a good way of finding out if Soul Midwifery is for you.
Full details will be emailed when you enrol but please plan to bring a packed lunch. We'll provide other refreshments, biscuits and cake.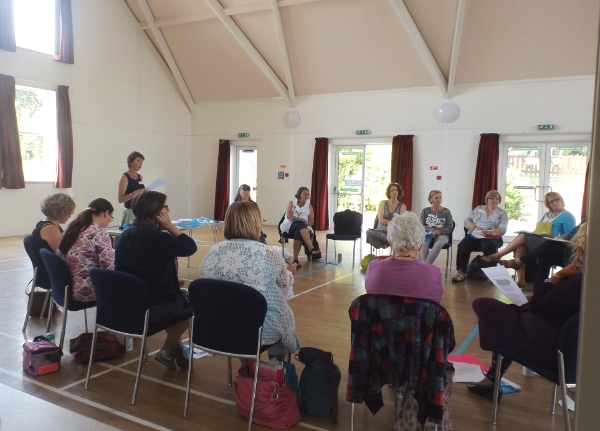 April 4th 2020 – postponed
April 11th 2020 – postponed
June 13th 2020 – postponed
July 4th 2020 – awaiting developments
August 9th 2020 – awaiting developments
September 12th 2020 – awaiting developments
October 11th 2020 – awaiting developments
November 14th 2020 – awaiting developments Praise for the Introductory Course
"Thank you for a wonderful day, so interesting, so illuminating, and for all the trail blazing work you have done as you followed the call to work with the dying." ME
"I am so glad to have been able to attend your "Introductory Day" on Saturday. Thank you for your warm welcome and wonderful teaching." V P-S
"Thank you so much for the workshop yesterday, I really enjoyed it, you were so genuine in your delivery, and I admire all the work you do." JP
"Many, many thanks for the amazing Intro Day yesterday. It was so informative and inspiring."   DB